I'm Enrique Gutierrez. Over the last 25 years, I've been fortunate enough to follow my interests and make a career out of them. The list is extensive but in short –
I internet, a lot, for all sorts.
I just wrapped a project for a Fortune Global 500 company (this one) as a digital strategist, business intelligence consultant, project manager, product owner person. I headed up the complete restructuring and rewriting of their internal data handling processes, their APPI/GDPR/CPPA compliance, and the digital property privacy policies, terms of use, and end user license agreements.
While that was going on, I designed an accelerator program because the Japanese Startup ecosystem largely under-serves early stage B2C business. These two things led to the creation of an enterprise, scalable ecommerce platform for their existing 2million+ users. My team and I pieced this entire system together, database architecture, front-end, backend, administration, and usage metrics in less than 12-months.
Sprinkled throughout – I designed a data analytics dashboard for them that merged Firebase and on-site usage metrics, built a curriculum for training internal employees on how to internet properly, and designed a handful of business model concepts they can use as discussion points for how they should approach the future without relying on fossil fuels so much.
I created a series of algorithms that read the internet for me. They understand what's being said in news and social media posts, loops back on how people react to it, compare that to financial markets – and gives me Prescriptive Analytics (forecasts) in return. The project started as a manual process in 2017, and blossomed into a monument of database programming, data hoarding over numerous API sources (and some other means for gathering what we needed).
During the development of this experiment, I was fortunate enough to lead a team of incredible developers down a path where quite literally no one has ventured before in forecast data (not even TheTie or LunarCrush, sorry guys). We still dabble with it here and there, and if it finds a home with the right people under the roof… things may get interesting.
I've done stuff for these people:
Abunda
Aflac
AttackIQ
Axees
Common Space
Davines
Dread Central
Dufoe Consulting
Film Threat
FP Skin
GCS Innovations
Idemitsu Kosan
JibJab
JTB
HybridEducation
Kosu Dyunamuz
Mat About You
Mahalo
Makeup Argot
Med Reps
Meet-n-Greet
Mocentric
Munitio
Park Avenue Presentations
Podify
Prompli
Properbooks
Prosperity Foods
Ranker
Revelator
Road to College
Rocketing
Rolik
SciComm Camp
Shuttlerock
Stuffed Animals
Supreme Soldier
Techzulu, Inc
Transient Plasma Systems
Transient Health Marketplace
TraderJanes
XSN
Verimatrix
Timeline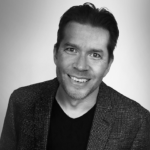 2023
2021
2017
2016
2015
2014
2013
2012
2011
2007
2004
2002
2000